Fifty years ago, Chinese scientist Tu Youyou discovered something that has changed the world and earned her the Nobel Prize: artemisinin.
Artemisinin is considered to be one of the most important breakthroughs in tropical medicine in the 20th century. Since its discovery, artemisinin and artemisinin-based combination therapies have been employed on the front line in the global fight against malaria, saving millions of lives around the world.
Malaria is preventable and treatable, but the deadly disease still affects hundreds of millions of people each year. In 2020 alone, 627,000 people died from malaria globally, according to the World Health Organization's latest World Malaria Report, and another 241 million people were infected, most of whom are in low-income countries.
Since 2000, 12 countries have been certified malaria-free by the WHO, including China in 2021.
It is great to see that China is paying it forward by sharing its products, technology and experience with the places that need them.
The Bill & Melinda Gates Foundation, with a core mission focusing on eliminating infectious diseases that disproportionately affect the most vulnerable communities and families around the world, is supporting partners in China in further stepping up their efforts to accelerate global malaria elimination.
Huge challenges remain for the world to achieve that goal, especially when we look at the uneven progress around the world. While China and a growing number of countries are becoming malaria-free, the burden of the disease continues to grow in Africa. Meanwhile, increasing resistance to anti-malarial drugs and insecticides is creating new challenges, as are the impacts from other emerging infectious diseases, such as COVID-19, and humanitarian emergencies.
The world urgently needs to broaden the use of the tools we have while also working to develop a range of new and more effective solutions, including drugs and disease control approaches.
To that end, the Bill & Melinda Gates Foundation has increased funding to partners in China to support further research and development regarding malaria treatment. For example, one of our partners is working on biosynthesizing artemisinin, which - if successful - would help lower the cost of existing antimalarial drugs so they become more affordable to low-income countries and communities, and accelerate the launch of novel ones to tackle the drug resistance challenge.
However, for a disease that still infects hundreds of millions of people a year, drug innovation alone is not enough. We also need innovative, widely applicable disease control approaches that help stop transmission, which, in turn, will reduce incidence. This is another area that the foundation has been working on with partners in China and Africa.
Starting in 2018, the foundation has provided funding support for a malaria control pilot project in southeastern Tanzania. The demonstration project has led to the adaptation of China's elimination experience into an approach to malaria control that entails reporting of any confirmed malaria cases at health facilities within 24 hours, combined with follow-up within a week to stop transmission. Preliminary findings of the project are encouraging.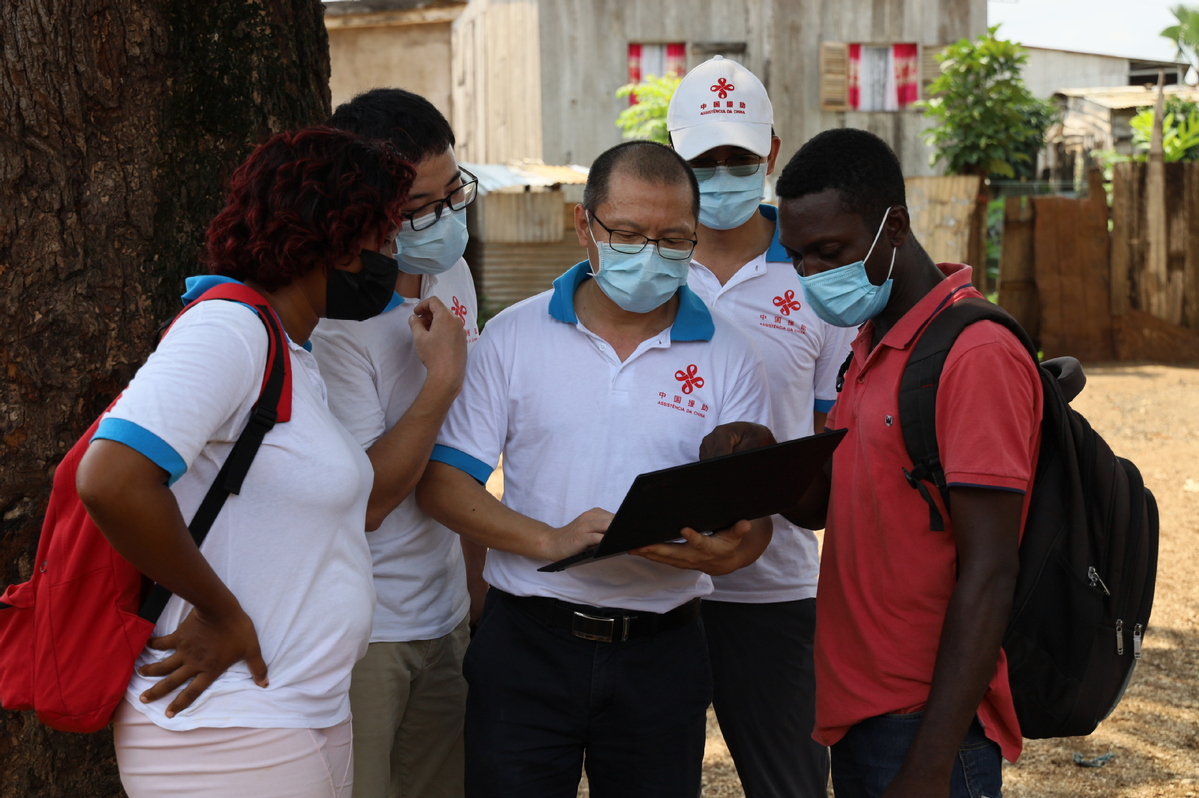 The adapted approach has significantly reduced the prevalence of malaria by roughly 60 percent. It also has helped to strengthen the primary healthcare system. The WHO is now working with additional partners on piloting the approach in other African countries, including Zambia, Senegal and Burkina Faso.
The China-Tanzania pilot project demonstrates how China's expertise and experience can be adapted to other places with high malaria incidence. During its 70 years of fighting malaria, China has gained substantial experience through multiple phases of socioeconomic development and in various geographic backgrounds. This can be a great resource for many developing countries, especially those in sub-Saharan Africa, which bears about 95 percent of the global malaria burden.
The need for support is enormous. At the Gates Foundation, we will continue to work with Chinese and international partners by innovating antimalarial tools to improve their accessibility and effectiveness, and by piloting and scaling up disease control approaches to reduce infections and deaths.
This year, as we celebrate the 50th anniversary of Tu Youyou's discovery, we also carry forward her vision. Together, we can forge a world free from malaria.
The author is director of the Bill & Melinda Gates Foundation country office in China.