Welcome to Thomas Insights – every day, we publish the latest news and analysis to keep our readers up to date on what's happening in industry. Sign up here to get the day's top stories delivered straight to your inbox.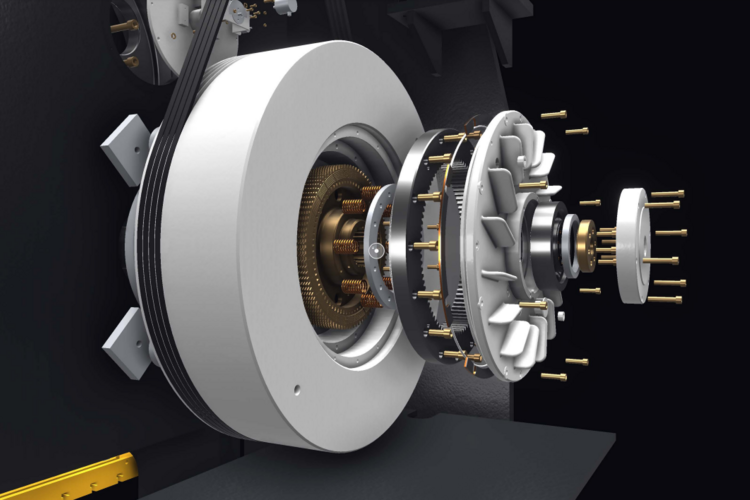 This article is sponsored by SIMPAC America, a worldwide leader in innovative servo, hydraulic, and mechanical press technologies.
Founded in 1973, SIMPAC America holds 70% of the market share in its home market of South Korea. The company is dedicated to serving both cost- and technology-driven customers and aims to provide fast turnarounds at competitive prices.
SIMPAC's North American team strives to establish long-lasting relationships and development projects by delivering a wide variety of top-quality, sophisticated press systems and dependable services. Their competitive edge stems from being a one-stop shop for press manufacturers. Because the company does not rely on sub-suppliers, they can provide equipment a lot faster compared to other manufacturers.
"We're one of the few press manufacturers that makes everything from point A to point Z," says Stephan Robertson, VP of Sales & Operations. "We make our own gears and fabricate all of our own products on top of doing all of the assembly, casting, and forging in-house. This allows us to deliver the product a lot quicker than the competition. "
Owning the end-to-end process allows SIMPAC America to provide quality solutions without having to rely on outside sources. This is especially crucial given the recent supply chain issues that many companies are facing. With over 40 years of experience, SIMPAC can work with customers to create press solutions that meet their particular needs, all while remaining under one roof.
Get to Know SIMPAC America
SIMPAC America offers hydraulic, servo, and mechanical presses as well as tandem lines and automation solutions.
The company works with customers from various branches of the metal forming industry, including automotive manufacturers, electronics industries, home appliance and household goods manufacturers, and more.
Since 2004, SIMPAC has established more than 10 sales and service industries in the United States, Mexico, Asia, and Europe, making the company a global leader in metal forming technology.
Thomas Insights (TI): What are the biggest questions you get from customers, and how do you respond to them?
Stephan Robertson (SR): The most common question we get is, "What kind of press should I purchase?" Customers frequently come to SIMPAC needing a press, but sometimes they are unaware of their exact specifications for the type of press they need. Rather than simply telling a customer what they need, we're in the business of listening to the customer and figuring out what their needs and wants are.
We have multiple different types of presses, all of which vary in terms of price and performance. By talking to our customers and learning about the types of parts they make, we can help guide them to the best solution. We'll ask all of the appropriate questions, and then we can tailor the press to fit what they want rather than always trying to sell the latest and greatest. We'll also work with targeted budgets and troubleshoot with the customer from start to finish.
We have two different types of customers: the engineer that knows exactly what they want, or someone from R&D that knows they need a press but does not know what kind of questions to ask. We work with both of these types of customers to analyze their goals and deliver the ideal solution.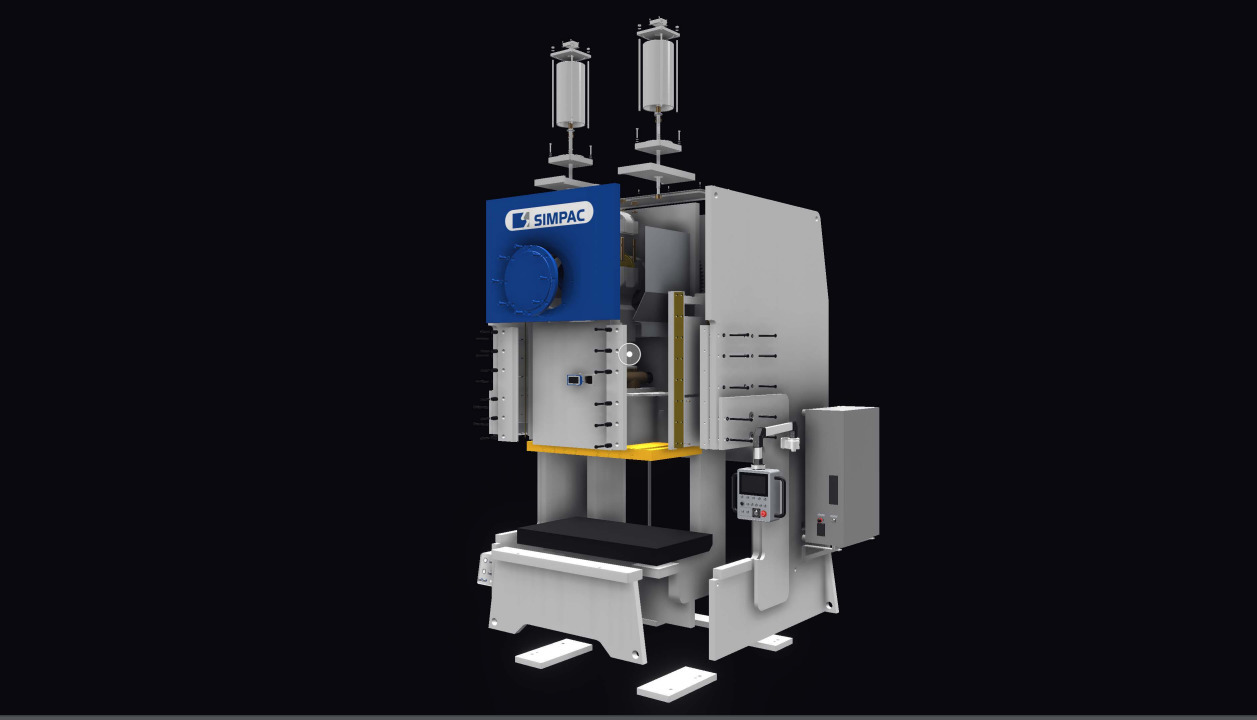 TI: Can you share one of SIMPAC's success stories?
SR: We had a huge success story with a blanking company in Canada. They wanted a blanking line, and they needed it fast. From the time the machine was ordered to the time it was running production was less than 12 months. Because we are a one-stop shop, we were able to provide faster production and higher quality products than our competitors.
This type of success story happens again and again. We not only have a very strong, quality product, but we are also able to expedite things in certain ways, especially during the manufacturing process. Our in-house capabilities really help us to secure business, and one of our biggest strengths is how quickly we're able to deliver quality products.
TI: How is SIMPC a thought leader in the industry?
SR: Not only are we press manufacturers and experts in our product and industry, but we've been priding ourselves in becoming more than that. We are an informational resource for not only our customers but for the industry as a whole, even if they're not specifically metal formers or stampers.
We've been working with Metal Forming Magazine, STAMPING Journal, and other trade publications specific to the industry where we produce content about different industry trends, such as EVs. By analyzing specific industry trends, we were able to do an entire series of publications on the EV market. We've been able to forecast helpful information for stampers and other manufacturers in the industry.
Another thing we'd like to highlight is that SIMPAC America has joined efforts with a computer software company to develop an extended reality product. We call it the XR Sales & Marketing Tool. This is an ongoing project that we will continue to develop further. SIMPAC is always working hard to make the industry better as a whole.
TI: What trends are you seeing in your industry, and what are you doing to stay ahead of the curve?
SR: We are seeing a growing trend in manufacturers looking for a more autonomous way to run their equipment. For example, many companies are looking for robots that can take over certain types of controls and streamline processes. Especially in our industry, it's becoming more and more difficult to find engineers and people who want to work that second or third shift. Because of this, we are trying to figure out ways to make our machines better and smarter. SIMPAC America is working with multiple companies using XR equipment to find ways to make our machines better for the manufacturer.
These machines will help users remotely troubleshoot problems and make it easier for manufacturers to purchase products needed to fix those problems. Through these machines, we can also provide our customers with a virtual walk-through to see how their products are being assembled. This reduces the number of clients going to Korea by 80% and saves them thousands of dollars in travel expenses.
We are also staying ahead of the curve by doing what we can to get the younger generation more excited about coming into our industry. The younger generation is so technology-driven, and they do almost everything on a phone or iPad. If we're able to interface that with our existing technology, the younger generation becomes more interested in the metal forming or stamping industry. That would be one of the biggest successes of working with this IoT technology.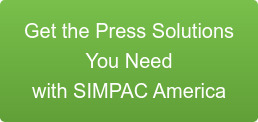 Image Credit: SIMPAC America
DOE Announces $ 3 Billion Investment to Strengthen Domestic Battery Manufacturing, Supply Chains
Next Story »
More from Business & Industry